Couples Like GeCe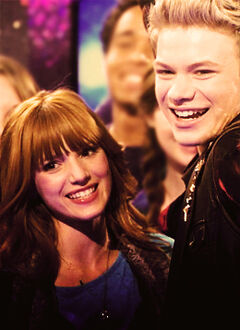 For a couple to be like GeCe
They need to fight a lot.
They are friends sometimes.
They compliment each other, but not in public.
They give each other backhanded compliments.
They insult each other.
They make fun of one-another.
They care about each other's well-being.
They tease each other to the point of annoyance.
They have similar hair colours (Blonde and Red).
These are couples/pairings in television, movies, etc., that have a relationship similar to Gunther Hessenheffer and CeCe Jones.
Television
[
]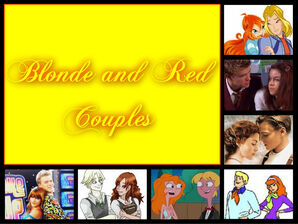 Carly/Freddie from iCarly
Robbie/Cat from Victorious
Mindy/Josh from Drake & Josh
Kendall/Jo from Big Time Rush
Quinn/Logan from Zoey 101
Lilly/Oliver from Hannah Montana
Zack/Maya from The Suite Life Series
Hyde/Jackie from That '70s Show
Fletcher/Chyna from A.N.T Farm
Ned/Moze from Ned's Declassified School Survival Guide
Gabe/Jo from Good Luck Charlie
Sonny/Chad from Sonny With a Chance
Trish/Dez from Austin and Ally
Dan/Blair from Gossip Girl
Joe/Mel from Melissa & Joey
Damon/Bonnie from The Vampire Diaries
Puck/Rachel from Glee
Roman/Lennox from Melissa & Joey
Logan/Veronica from Veronica Mars
Beck/Jade from Victorious
Sebastian/Santana from Glee
Tawni/Grady from Sonny With a Chance
Sheldon/Penny from The Big Bang Theory
Tawni/Nico from Sonny With a Chance
Patricia/Eddie from House of Anubis
Cartoons
[
]
Raven/BB from Teen Titans
Courtney/Duncan from Total Drama
Heather/Alejandro from Total Drama
Jimmy/Cindy from Jimmy Neutron: Boy Genius
Zuko/Katara from Avatar: The Last Airbender
Fred/Daphne from Scooby Doo
Bloom/Sky from Winx Club
Candace/Jeremy from Phineas and Ferb
Books
[
]
Ron/Hermione from Harry Potter
Benedick/Beatrice from William Shakespeare's Much Ado About Nothing
James/Lily from Harry Potter
Movies
[
]
Ray/Stella from Lemonade Mouth
John Bender/Claire Standish from The Breakfast Club
Pat/Tiffany from Silver Linings Playbook