This page contains a collecion of poems written by the GeCeBaybees about the relationship between Gunther and CeCe.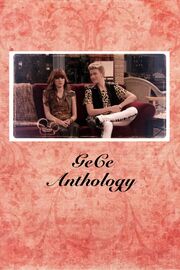 10 Things CeCe Hates About Gunther by @Americangirl742
Edit
Your sparkly clothes and shoes
And the way you talk in that annoying accent
Those little things that you do
They just make me want to vent
And say the many things I hate about you

I hate the way you try to act cool
I hate the way you call me baybee
And I hate it when you make me feel like a fool
Do you get what I am saying?

I hate it when we bicker and fight
I hate the way you attempted to flirt
The way you think you're always right
And those ridiculous claims that you continued to assert

I hate it when you smile
Looking at me with those blue eyes
My heart starts to beat a mile
It's something that I try hard to deny

And most of all
I hate the magnetic pull you have on me
10 Things Gunther Hates About CeCe by @Vampdiva18
Edit
I Hate the way loving you makes me feel,
Every day of my life.
I Hate the way your personality lightens up a room,
Even without sparks.
I Hate the way you skip down the hall,
Like a goddess walking on sunshine.
I even hate the way we match sometimes,
Even though you don't even try.
I Hate the way you only went out with me,
Just because you thought I was leaving the country.
And I also hate the way you gave my cousin that stupid advice,
Even when I thought in that pea brain of yours,
You somehow liked me back.
I Hate the way we dance so great together,
Even know I will never admitted it to Tinka.
I really hate the way I felt protective of you,
Grabbing your hand and holding you close to me.
I blame you Klaus, for turned off the lights and scaring my little cookie half to death.
I Hate the way you cut your bangs,
Because now you look so gorgeous
Even words can't describe.
I Hate the way you shut me down at your slumber party,
Even though I wanted to spend a little time with you.
I Hate the way you make me nervous,
Even know I ask you to join me at a funeral.
I Hate the way you broke my heart
And didn't invite me to your surprise birthday party.
In the end I still showed up,
All because I heart you.
And for that, I will never know why.
I really hate the way you make it harder for me to breathe,
Because now I need the ambulance
And it's all thanks to you.
Most of all I hate myself for never wanting to let you go,
Forever and ever Bay-Bee, for you I won't.
Community content is available under
CC-BY-SA
unless otherwise noted.